Rope Used in Survival and the Outdoors
If you're going on a fun camping trip with your family, or on a one-man adventure outdoors, it is always a good idea to have some kind of rope with you whether it's as small as paracord, or as big as twisted nylon rope. Cordage has several uses in the outdoors and can help in medical and survival situations or as just a simple support for a tent. Here are just some of the helpful and easy ways rope can help you.
Build or secure a shelter with rope and a tarp by tying a rope between two trees or stakes, and then secure the corners. They will also work with holding down a tent by tying off tent stakes and poles or by covering the tent with a tarp for extra support and protection.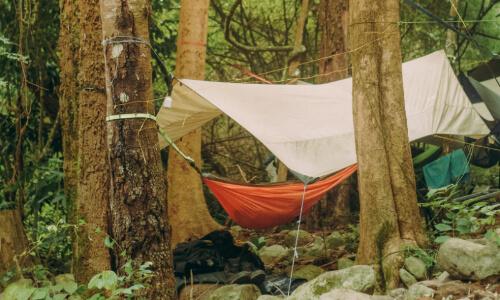 Rigging is a very helpful skill to know when it comes to tying knots and setting up shelters. One of the most popular rigging techniques is call sheet bending. This is where a knot is made on the corners of a tarp. If there aren't any holes for the rope, the corners can be made into a "J" shape with the line going between the folded tarp and then wrapped around the outside in a knot. This will create a better hold for when the tarp is used to cover and secure items.
A lot of campers will hold their food or items that aren't stored in the tent in a bag that is held up high by using rope and a tree branch. Animals will have a harder time getting into the supplies and ruining a fun camping trip.
Paracord can be a very reliable piece of cording, especially with the seven inner strands adding to the list of uses. Catching and trapping food, is a big part of survival, and it can be done better with a thinner strand that animals can't see. You can also use the inner strands to catch fish when used as a fishing line or create snares near your campsite.
Injuries can happen when out in the wilderness such as a sprained ankle, a cut, or a more serious injury. Rope can be used to make a splint if it's used with a couple sticks, a sling, or as a way to hold down and apply pressure with bandages. A tourniquet can even be made in extreme cases where there isn't a way to get to professional, medical help quickly.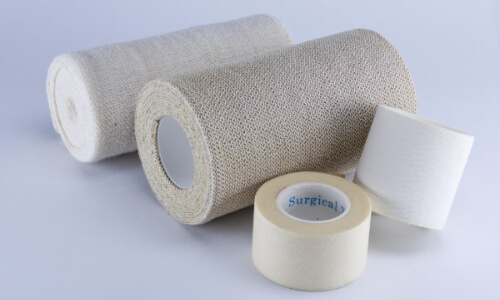 These are only a few of the ways rope can come in handy when out in the wilderness. They can protect supplies or even save a life. Of course, there are plenty of other purposes for rope when it comes to survival. Comment down below about a survival hack that you have tried or heard of before that wasn't discussed.