New Year, New You
Starting another year includes starting fresh and finding new hobbies to pick up and resolutions or goals to achieve for the new year. We have an array of products from cotton rope for arts and crafts to paracord for hiking and survival that can be used for applied to your new interests.
Macramé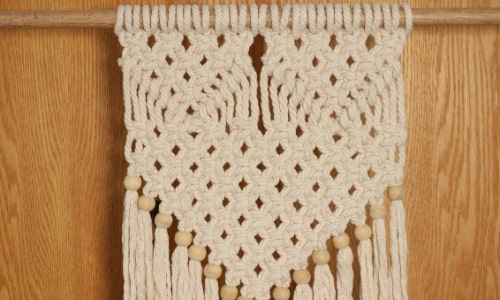 Cotton rope is great for macramé crafting. Start the next semester of college with a newly decorated dorm room full of homemade crafts or bring a new style to your home or office with macramé plant hangers and tapestries.
Jewelry making
Speaking of new, our newly added paracord products can be used to make bracelet masterpieces with different weaves like the cobra and fishtail. Paracord can be used in a variety of other jewelry DIY projects and other items of creativity.
Photography
From unmanila to cotton rope, any kind and material of cord can be used in photography either as a focusing point or blurred out background to bring more emphasis on the center piece. Rope can bring a rustic and lively appearance to images while also being a simple and reusable item that can be portrayed in a variety of ways.
Scrap booking
Border pictures, mark pages, or add to lettering with our smaller sized rope or our colorful elastic, shock, and paracord. String can even be used with paint for making designs or adding texture to a page.
Gardening
Protect plants that are either just beginning to grow or that are close to full grown with a self-made fence or net made of rope. Plant hangers can also be created to hang flowerpots on your balcony or patio. A stick can also be placed alongside a struggling plant with rope wrapped around to help it grow straight and not fall over.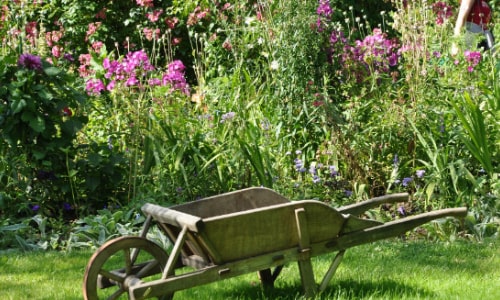 Trails leading from your house to the garden or pool area can be a beautiful landscaping addition to any home. Rope can be easily laid down as a border for a stone or brick pathway. Cording can go along side of mulch, a garden, or a rock garden to keep everything in place and to prevent the freshly landscaped yard from falling a part when there's poor weather conditions. Synthetic rope is best used for this purpose due to their resistant features.
Interior & Exterior Design
Moving into a new place for the year, or just wanting to update your current living space, using rope can be a simple and relatively cheap way to bring a new look to your home. Restore outdated furniture, create a border around pictures or stairways, or even create art pieces like tapestries or DIY macramé crafts.
Getting Involved in Outdoor Activities
Going on an outdoor adventure can be a long and tedious journey with some unexpected surprises. Having rope handy is always a good idea whether it's paracord, bungee cord, or other kinds of recreational rope. You never know when you'll need something to hold up items, hold down tents and living areas, or tie up items. Tourniquets can even be made (however, unless you are a medical professional or it's an emergency, you should not be attempting to make a tourniquet).