Make Your Own Bungee Cord
What you'll need
2 bungee hooks

We are using a 1/4" metal bungee cord hook

Any length of nylon shock cord

We are using 1/4" Imperial Red Shock Cord

Scissors

Lighter
Step 1
Once you have gathered your supplies, cut your shock cord with a scissor to the length you want you bungee cord to be. Add a couple extra inches to allow for tying knots in steps 3 and 4. Be sure to melt the nylon on the end(s) of your shock cord to keep it from unraveling.
Step 2
Push one end of your cut piece of shock cord through the bungee hook.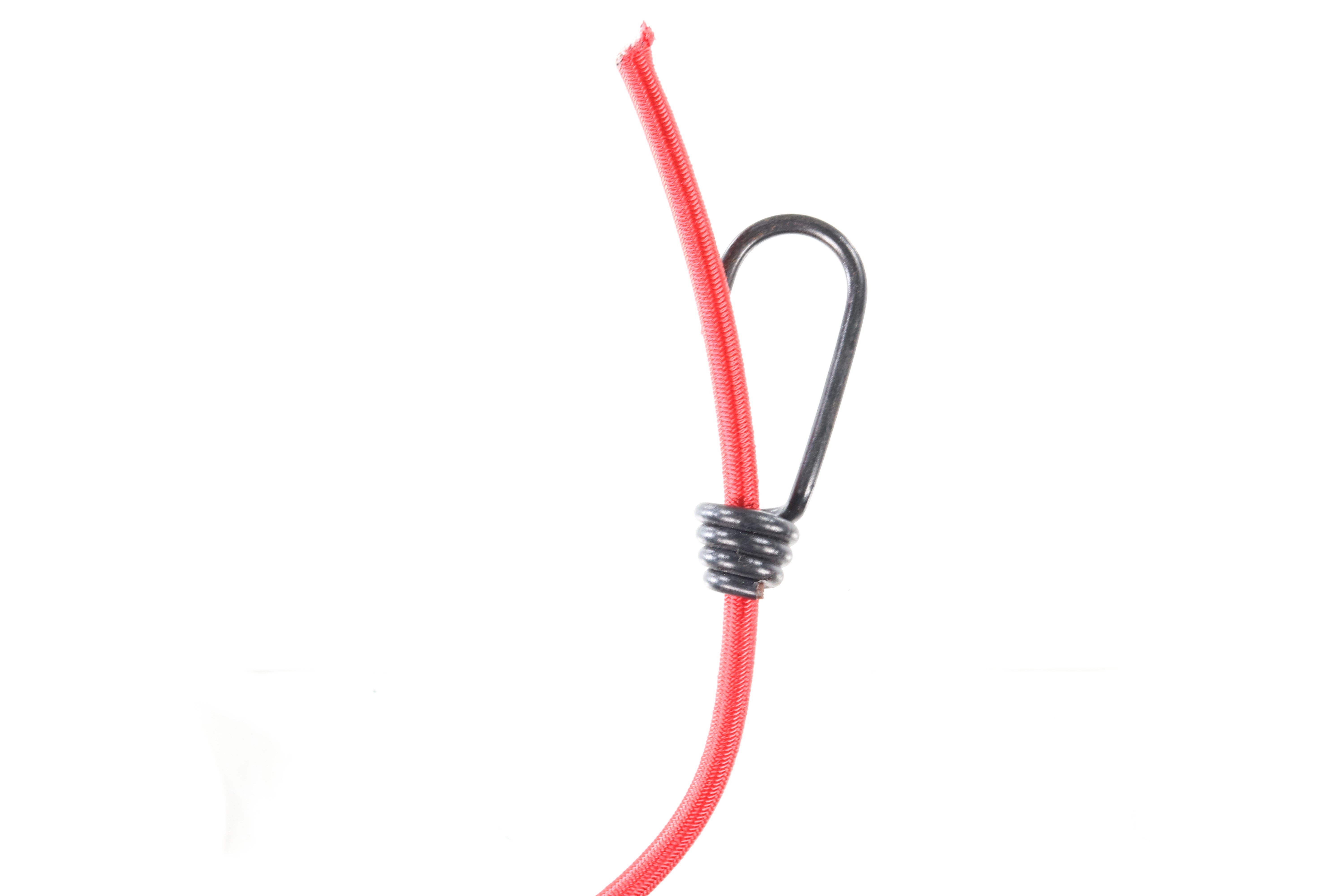 Step 3
Tie a Thumb Knot with the shock cord near the end to keep the cord from sliding through the bungee cord hook. Tying this knot replaces the need for hog rings and a pliers.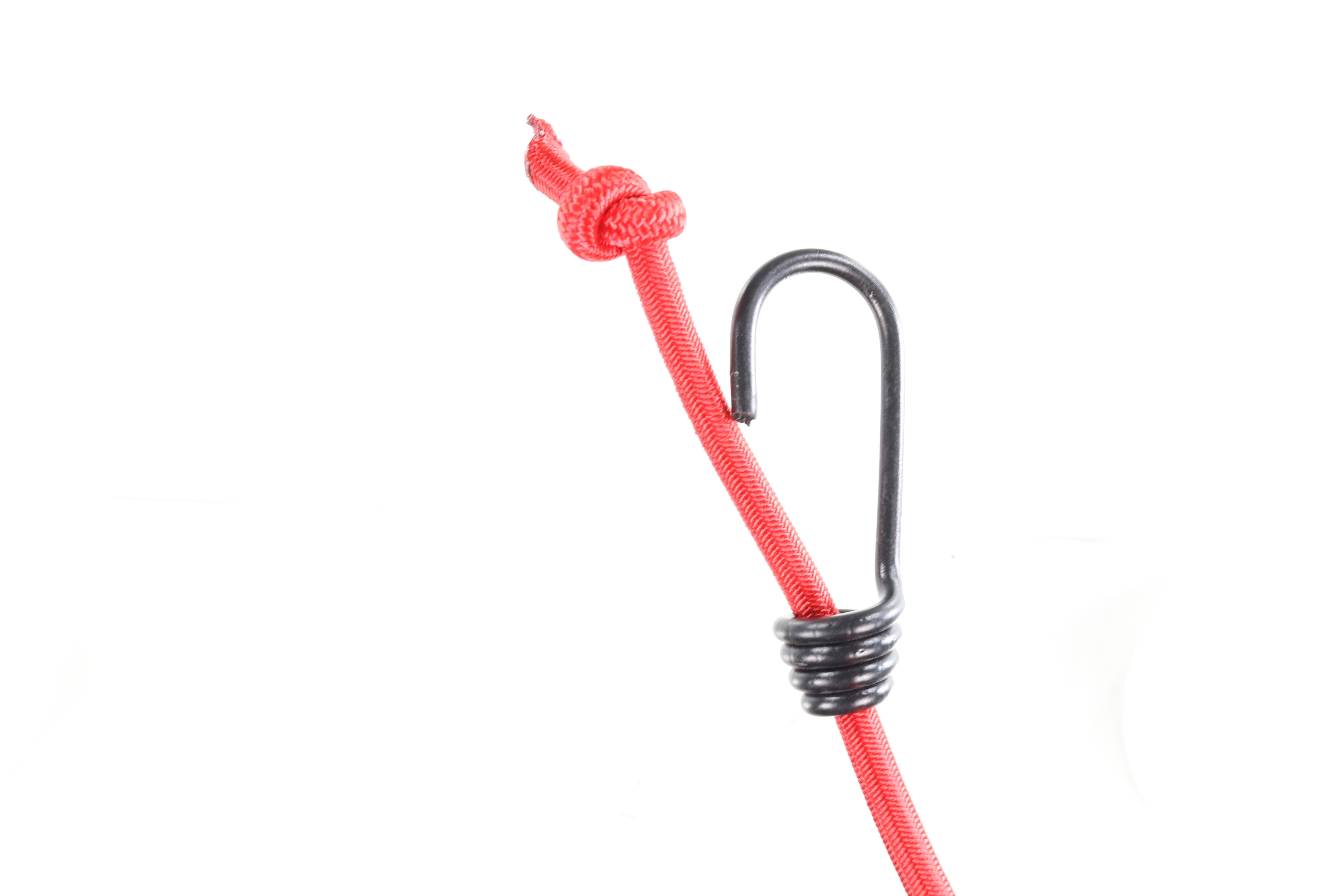 Step 4
Tie another Thumb Knot with the shock cord below the bungee cord hook to keep the hook from sliding along the length of your cord.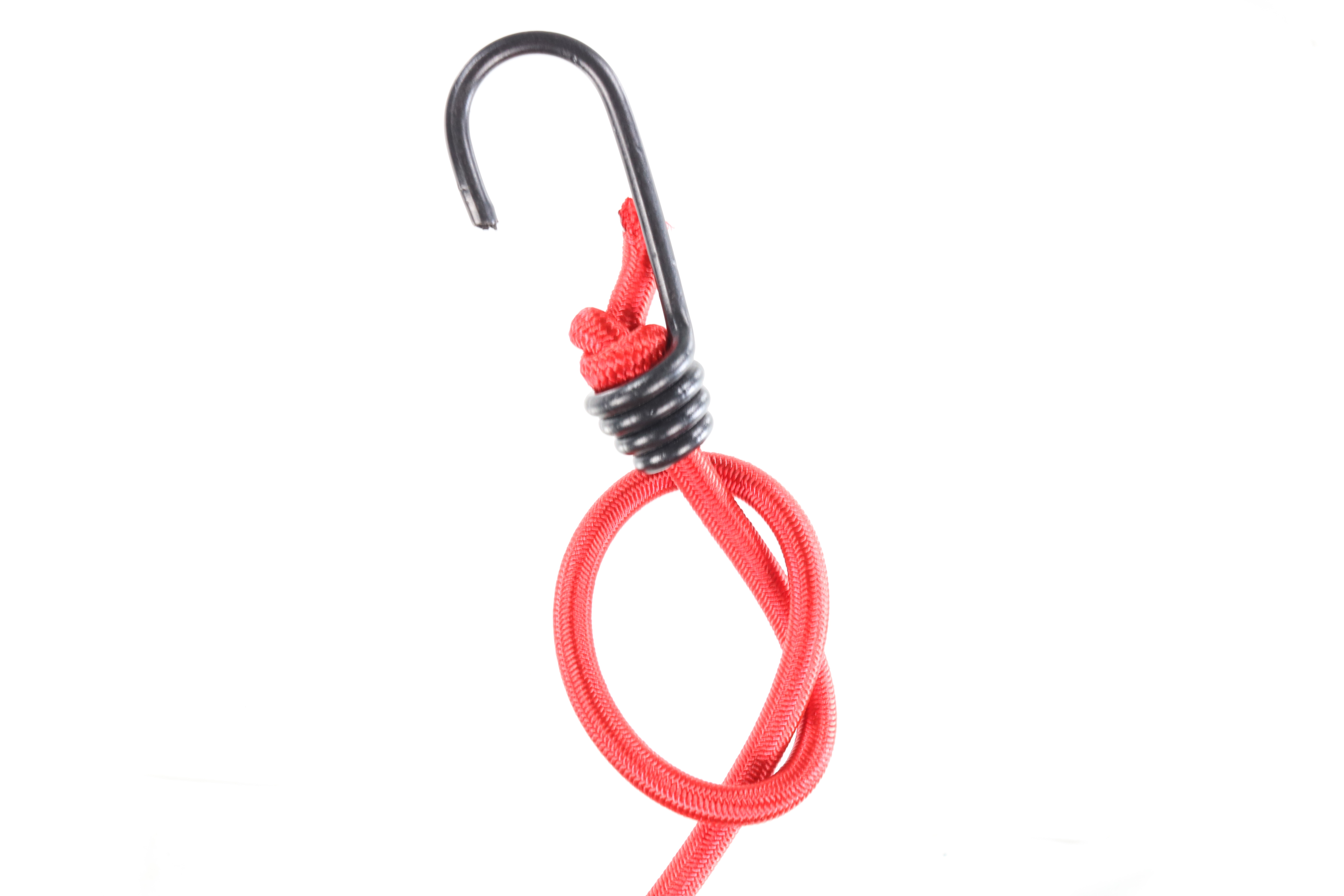 Step 5
One side of your bungee cord is now finished.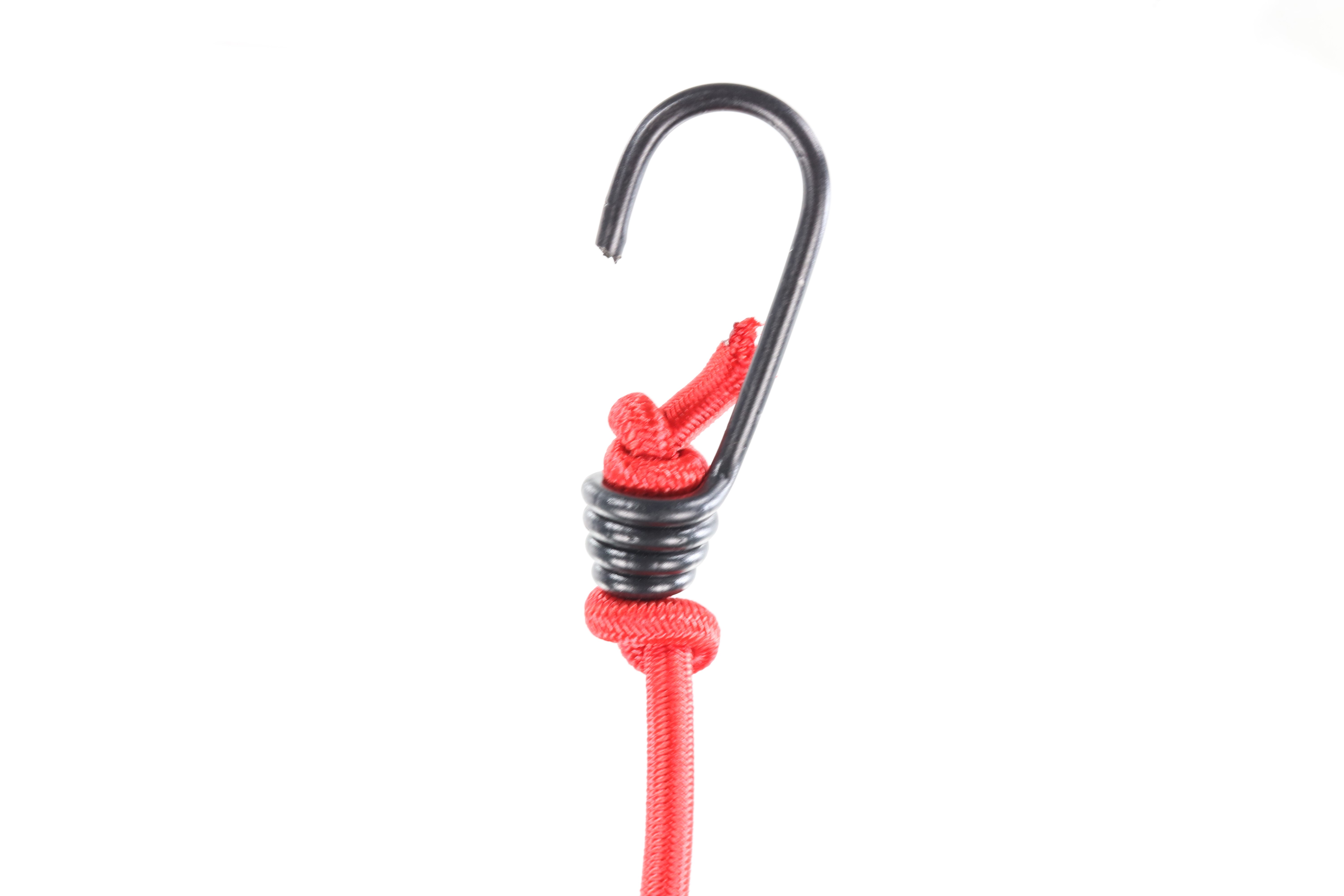 Step 6
Repeat steps 2 through 4 to the other end of your shock cord.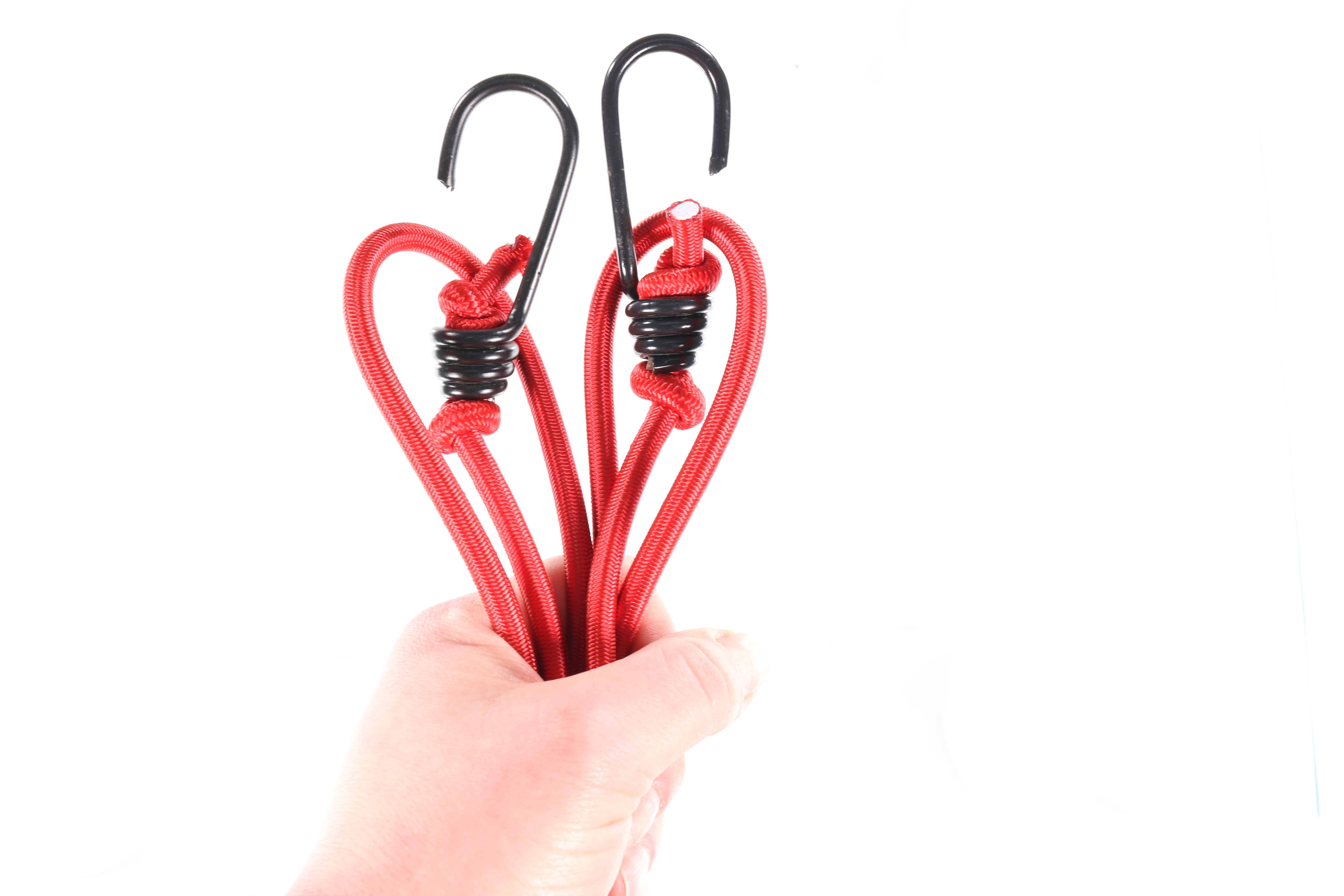 You have now made your own bungee cord!