Intro to Macramé
Macramé has been around for hundreds of years and is thought to have originated in the 1200s with Arab weavers. It is defined as the art of knotting cord or string in patterns, sometimes with multiple colored string, to make decorative items. The true art of macramé is very detailed and done by hand, not machine. The trend of creating macramé drifted in and out of popularity but most prominently became popular in the 1970s and, again, in the 21st century.
1970s
Macramé was a huge part of the hippie culture and was seen in both décor and fashion. It was a staple in homes across the country in the form of tablecloths, wall hangings, and plant hangers. The most popular craft of the time was wall hangings. Most were used for décor, but some were also functional. An example of a functional macramé wall hanging can be seen below. It is a message center that was used to hold a writing utensil and paper for leaving written messages as well as a hand towel. It was the perfect addition to any kitchen or great to have hanging close to a telephone.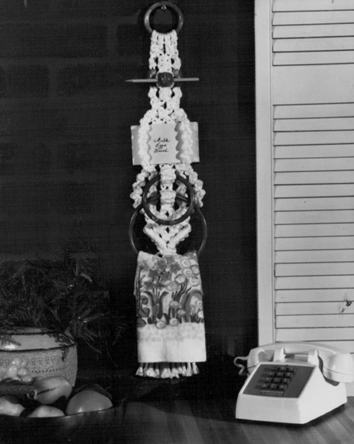 blogs.denverpost 1
21st Century
In the 1980s, macramé began to fade out as a trend and didn't come back into style until recent years. It is now a staple in trendy home décor across America and can be seen in most décor retailers. It comes in a variety of colors, sizes, materials, and knots and can incorporate decorative beads as well as mirrors and other functional objects. The most common material that macramé is made with is twisted cotton rope. Cotton rope is great for this craft because it is soft and easy to work with. It also is easily dyed giving the option of color to crafters. Some other macramé materials include jute, hemp, linen, and yarn which each give a different look to the craft.
Some of the most popular forms of macramé are wall hangings, plant hangers, and jewelry. Check out some examples below.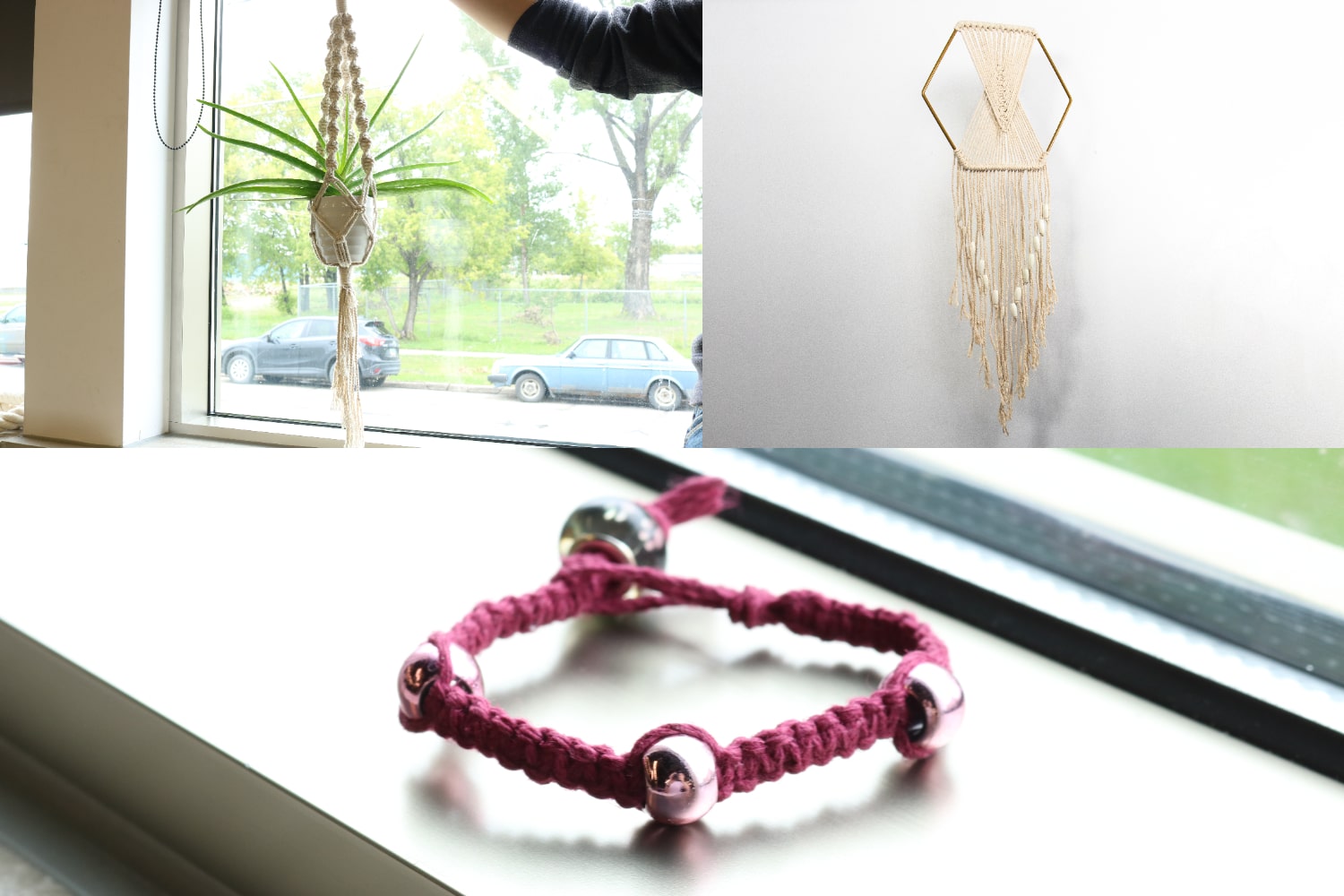 Comment below what you've made with macrame or what you hope to make in the future!
---
1 http://blogs.denverpost.com/library/2012/11/30/macrame-wildly-popular-1970s-fad/4058/