How to Tie a Square Knot
Knot tying is essential knowledge for any outdoorsman, sailor, or rope enthusiast that many inexperienced people take for granted. Whether you're sailing, performing first aid, or in a survival situation, knots are one of the most important details that can make any scenario go right or wrong.
One of the most used and simple knots out there is the square knot. This knot is great for tying up things to carry and securing non-critical items. Although it is a very commonly used knot, it is not the strongest of them all. But for everyday use, this knot should do the trick.
Follow the tutorial below for step-by-step instructions on how to create the square knot.
You can use any kind of rope or cord to make a square knot, but in this tutorial we are using 550 paracord.
Step 1
Take one end from each of your two cords or both ends of one cord and hold them in front of you. Mentally label them A and B to keep them differentiated.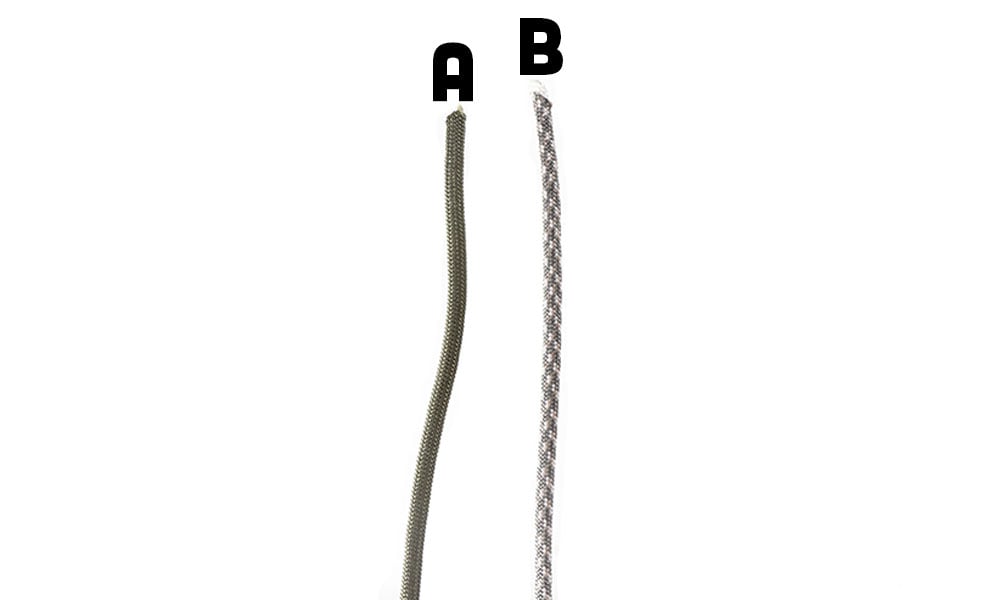 Step 2
Take cord B and place it underneath cord A.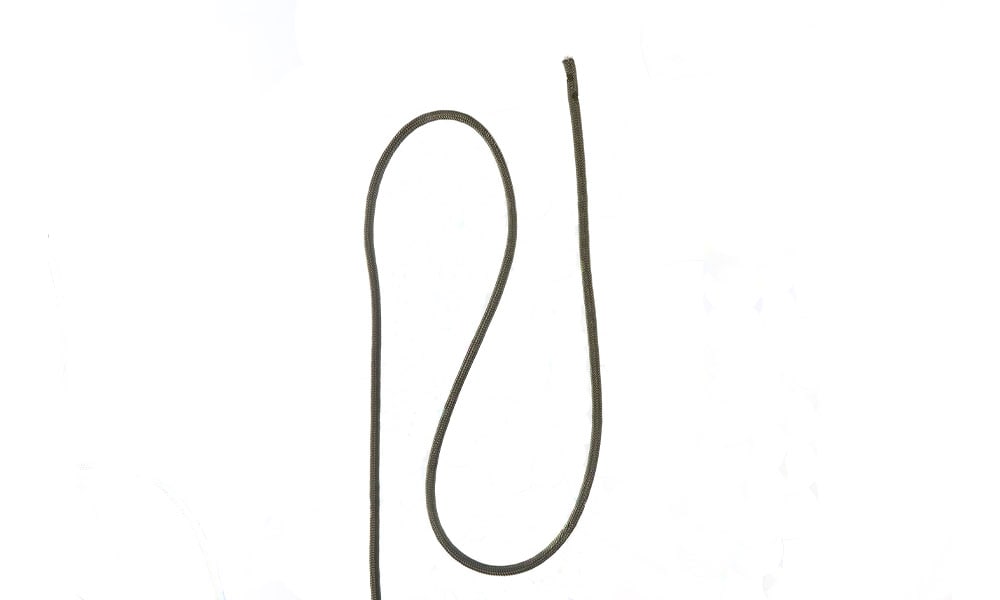 Step 3
Then, take cord B and place it underneath cord A.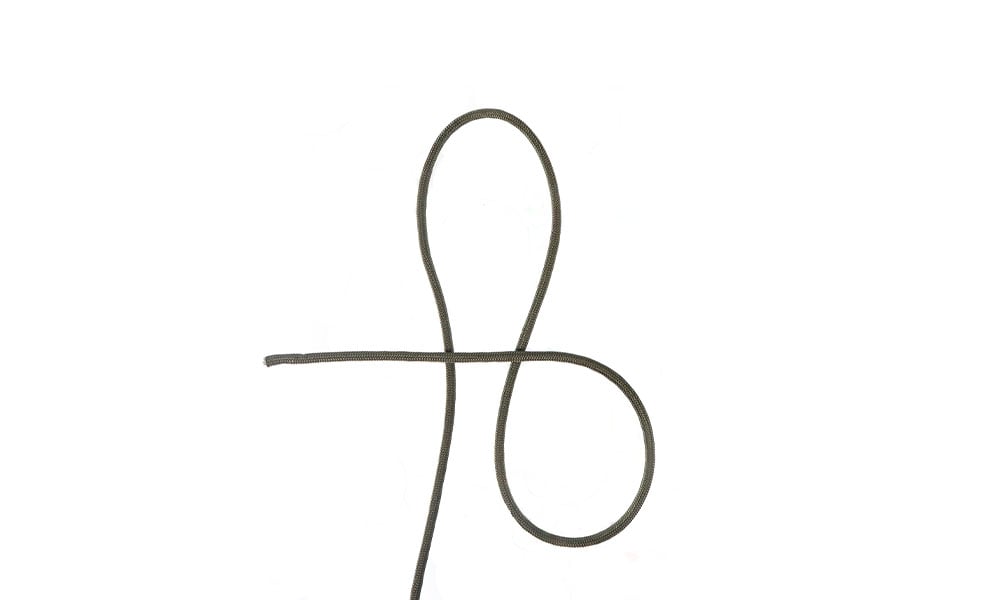 Step 4
Place cord B underneath cord A.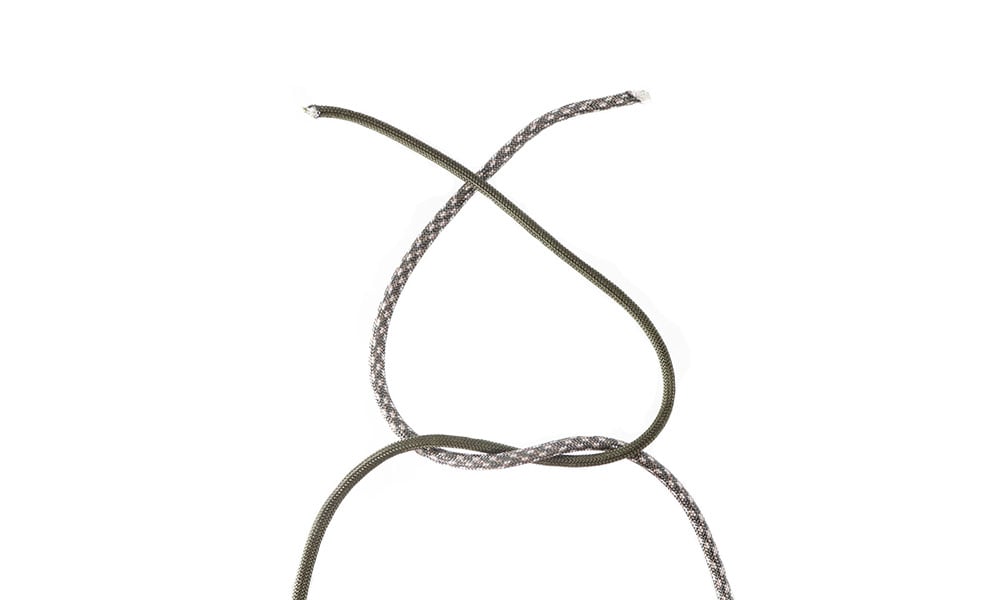 Step 5
Take cord B and bring it over and then under cord A.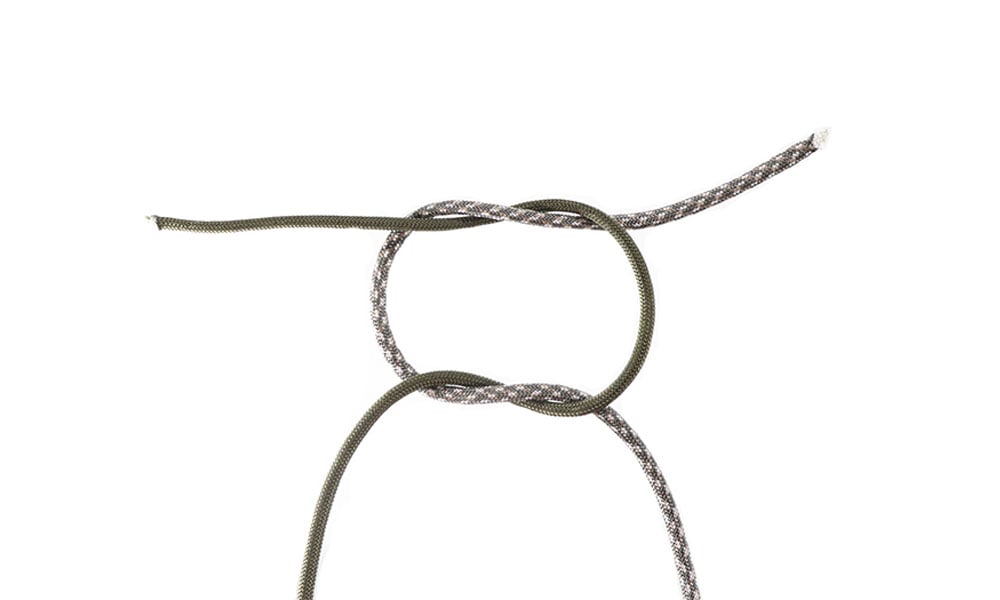 Step 6
Pull the knot tight.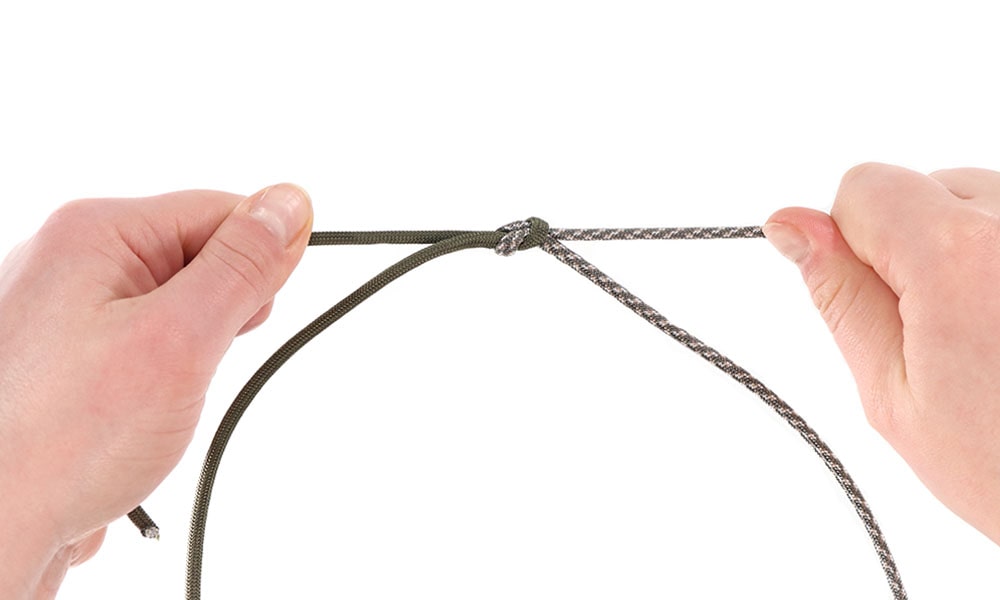 You should now have a secure square knot. Comment below what you think is the simplest knot or which knot was the first you learned.