A-Z Outdoor Uses for Rope
There are endless possibilities for how someone can use rope and cord, but here are just a few ideas for how to use them outside. Find ideas for when you take trips, participate in recreational activities, need to decorate, or are in an emergency situation.
AID FOR TRAVEL
Mark where you have been while travelling through difficult terrain or keep your belongings together on road trips and adventures outdoors.

BOATING
Bring extra rope with you for rescue, netting, or fishing. UV fade, moisture, and abrasion resistant ropes will be better for use out on the water.

CAMPING
Tying down tents, hanging up food, and marking trails are just a few of the options you can use rope and cord for while camping.
DIY HAMMOCK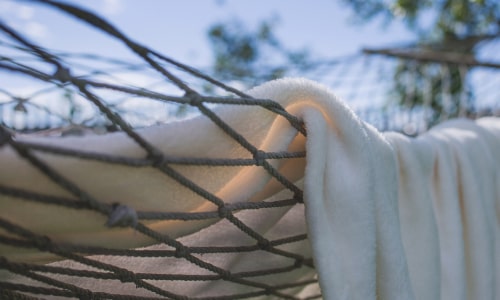 Relax in your own self-made hammock during the spring and summer seasons whether you're at home, on your patio, or hanging out at a park.
EMERGENCY
Keep bandages wrapped up or put together a makeshift brace with sticks and rope. Creating a tourniquet is another option, but medical knowledge is recommended before making your own tourniquet or treating anything that needs medical attention.
FLOTATION DEVICE
Construct a raft or flotation device with rope that can float and other items with the ability to stay afloat while pressure from body weight or objects are applied.
GROWING PLANTS
Rope can be used as protective fencing from larger animals and can also help support plants that might be growing to the side/leaning over.
HANGING UP ITEMS
Organize sheds, garages, or hang up items on the balcony/patio with various kinds of rope.
IDENTIFY MEMBERS
Create bracelets, necklaces, or some kind of easy indicator with cording to identify members when out on a trip such as hiking, skiing, or while on other outdoor adventures.
JAR LANTERN
Add some cute and decorative lights to your walkway, deck, or even around your pool area with some jar lanterns.
KNOTTED PLANT HANGERS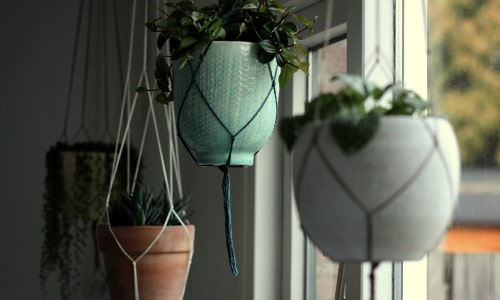 Have a new place to keep your plants outdoors by making simple knotted plant hangers or add extra elements to your lawn and garden.
Wrap rope around walkways or create DIY decorations for your lawn such as decorative netting or macramé crafts.
MAKESHIFT SHELTER
Combine rope and tarp together to create a makeshift shelter for protection from harsh environment and weather conditions.
NETTING
Going fishing or need to carry supplies while going on a trip? Weaving together a net can be simple or difficult depending on the style being used and the size of the rope.
OBSTACLE COURSE
Young or old, racing through an obstacle course is a fun and entertaining activity. Use rope to create a maze, rope jungle, or a cargo net to crawl under. You can even create a team obstacle course with events like walking trolleys.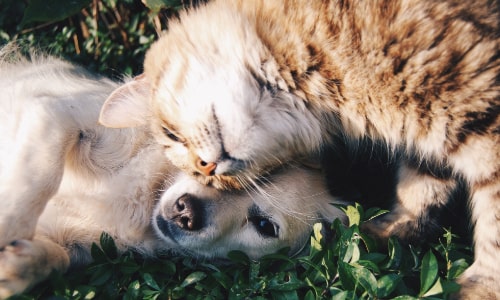 Dog lines for outside and leashes can all be made using our rope and cord, so you can let your dog or cat outside without having to worry about them running away. You can even create some cute toys for your pets. For pet toy ideas, check out our "Fun Ideas for Pet Toys" post!
QUICK DEPLOY DONUT
Make a quick deploy donut to easily store your rope and cord while going on a trip, so you can have easy access when it's needed.
RESCUE LINE
A longer piece of rope is always handy when you're on the water or going hiking. Different kinds of rope will need to be used depending on the situation, so it's important to know that you have the correct size and type of rope.
SECURE
Secure tarps, tents, netting, boats, and items while moving or hold together hoses and other supplies for easy storage and organization.
Keeping some rope in the back of your car in case of emergency such as getting stuck in mud, a ditch, or snow/ice is a great idea!
UPHOLSTERY
Take an old ottoman, chair, couch, or other furniture and cover it in rope that is resistant to outdoor conditions and restore your patio furniture back to life.
VOLLEYBALL
Weave a self-made volleyball net or keep the net in place by fastening the poles and tying them down to the ground or in the sand.
WIRE TRIP
Have an alert system to protect you from dangerous animals by creating a wire trip system made out of cording.
X-O LARGE SCALE TIC-TAC-TOE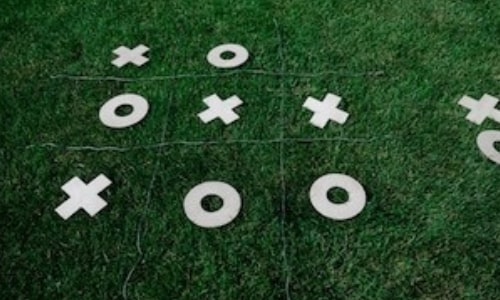 Yard games can be a fun way to bring entertainment to a party. A simple game to put together with a few strands of rope and some bean bags or cut out X's and O's is a large version of tic-tac-toe.
YEARLY CELEBRATIONS
Planning a wedding, birthday party, or holiday celebration can be difficult but decorations can be easy. Use manila, sisal, or unmanila for more of a rustic/country look or cotton for a more simplistic and soft appearance in outside décor.
ZIP TIE REPLACEMENT
Cording can be an amazing replacement for zip ties and can even have a better hold.