12 Days of Rope
Here are a few ways to celebrate the holidays this year and for many years to come. Find easy to do decorations, gift ideas, and games!
NUMBER ONE: GIFT GIVING
Tie a bow around your tree by wrapping the rope around the box starting at the top and then twisting the rope 90 degrees around each other so that the rope can be twisted around the other two opposite sides of the box before being tied in a bow.

Run a piece of cord or rope through a tag and write a message or a to and from indication that will better identify who the present belongs to before placing it on the gift box.

If multiple objects are being gifted, they can be secured together in tissue paper, a bag, or with just rope alone to keep everything together.
NUMBER TWO: TREE DECORATING
Wrap rope around your tree for the holidays or braid them around your lights for a new decorative piece.
NUMBER THREE: PUTTING UP DECORATIONS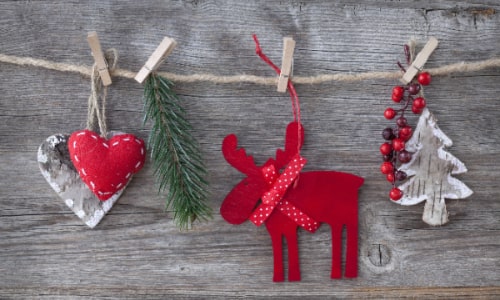 Run rope through

webbing, hole loops, or hooks

to decoratively hang up stockings, bells, pictures, signs, and even lights. Anything that is being hung up outside with rope should preferably be used with synthetic rope due to its ability to handle harsher conditions without deteriorating.

Even simply wrapping rope around railings, staircases, pillars, or other parts of your living space can bring a fun holiday update to your home. Fake snow can be added in between the rope for a winter appearance indoors.
NUMBER FOUR: CARDS
Paracord

,

cotton rope

, and our other

crafting rope

options can easily be used on cards to create a border or an image that brings the holiday spirit to your handcrafted card.
NUMBER FIVE: TABLE DISPLAY
Keep utensils together with a rope and a napkin for a clean and organized dinner table.

Create a display with rope, fake snow, and platters of food surrounded by holiday decor.

Hot pads can easily be made by coiling rope into a one-layer circle that is held together with an adhesive, or cord can be weaved into a fun shaped coaster.
NUMBER SIX: GIFTS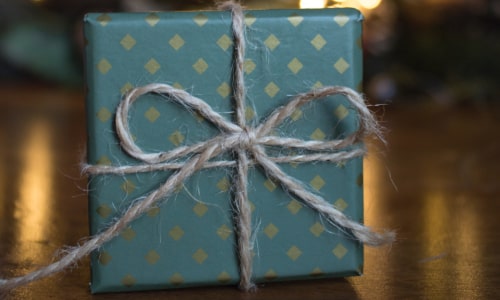 Our cotton rope is soft and made of 100% natural cotton making it extremely soft and perfect to use in knitting and crocheting projects like making scarves and blankets. They can be a warm gift for friends and family!

Ornaments are also a great gift. Customize ornaments with our crafting rope or paracord by weaving, braiding, or adding the rope and cord onto an already made ornament.
NUMBER SEVEN: HOLIDAY JARS
Mason jar, mug, or a glass cup can work well with coiling a desired color cord around the inside to create a snowman, Santa, or Christmas tree themed holiday jar. This creation can be used to make many other themed ideas as well for festive events.
NUMBER EIGHT: PICTURES
Border an already made picture frame or create a frame for your pictures to be hung up in the hallway or to be portrayed on a table or counter.
NUMBER NINE: ROPE WREATH
Tangle, knot, weave, or twist rope, cord, and strands together for a unique and custom-made wreath to hang up on your door. Ribbon and other embellishments can be added on to bring the whole piece together.
NUMBER TEN: LADDERS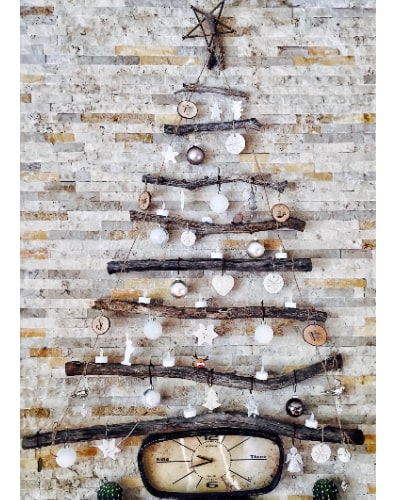 Put together a ladder for a Santa figure to climb by wrapping rope around evenly staggered poles or wood that are the size needed for your project.

Another ladder that can be made with just rope or both rope with either poles or planes of wood, is a tree ladder. It would start with the longest piece at the bottom and each piece after would continuously get smaller to form a tree shape that would then be tied together with either rope or cord.
NUMBER ELEVEN: HOLIDAY GAMES
Celebrate the holidays indoors or outdoors with some fun games like candy cane ring toss. Tie rope together into a ring and stand candy canes up right by supporting them in holes in a piece of wood or some other kind of stand.

Another classic game is tug of war. Use your preferred rope type and size to have a contest with friends and family on who has more strength in the snow, grass, or even inside.
NUMBER TWELVE: STRING ART
Know and weave railing or fireplace decor such as macrame crafts, or you can create string art using nails in wood to wrap cord around into the shape of a snowflake, tree, present, or other holiday item.